DataPower Limited
Case studies
Telford College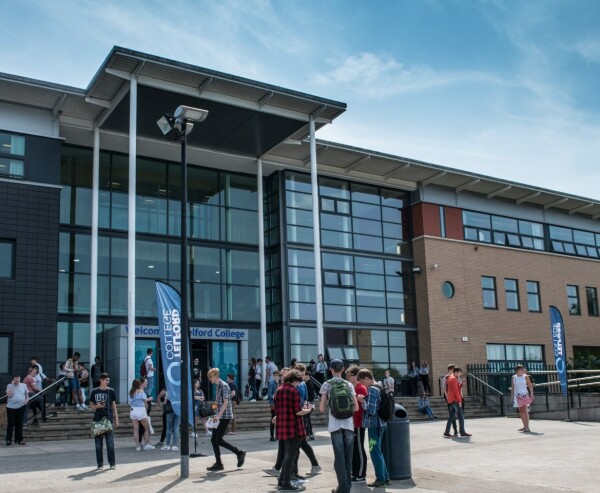 DataPower Limited
The client
Originally established over 100 years ago Telford College has a national reputation for providing a first rate service with quality education and training. The college has a modern range of facilities that provides a complete, safe and secure environment to study
Scope of works
Recognising that their single data centre was a significant point of weakness should a major disaster occur, the college correctly identified that losing their systems could potentially be catastrophic for both their students and their reputation as a quality service provider.
The proposal
Through a consultation and full review process DataPower identified that the existing facility needed to be mirrored. Mirroring the current provision of Server/ Data Centre provides the college with the ability to seamlessly switch to the second servers should the need arise. This mirroring also allows for regular maintenance with little or no down time.
Conclusion
The works were carried out with minimum disruption to either staff or students. No easy feat considering the scale of the build. Further more, the build was brought in on time and on budget, something we are immensely proud of and Telford College immensely appreciative of.
GGR Communications

DataPower Limited
The client
GGR Communications, based in Droitwich Worcs, provide quality solutions for businesses who want to get the most value from their voice and data networks.
Scope of works
GGR has taken the decision to enhance their existing office facilities and upgrade their data, power and lighting systems, which would allow them to operate more efficiently and effectively in a better working environment..
The proposal
DataPower Limited was invited to GGR HQ by Mike Allard to resolve their office modernisation needs. Following extensive consultation and a full review of GGR's requirements, we proposed a solution, which was to completely refurbish their upper floor office suite which included a new tiled ceiling, alteration and installation of power and data outlets, new glass partitioning installation, carpeting and re-decorations.
Conclusion
GGR requested that the works to refurbish their upper floor office suite to be carried out with minimum disruption to the staff and their organisation. DataPower Limited was able to comply with this request and the work was completed on time and to budget and GGR Communications and Mike Allard were very satisfied with the service that DataPower Limited had provided to them.
Get in touch
Let's work together
Customers usually have to go to different companies for each area of work, but data power have the skills in-house to offer a turnkey package.
Contact us